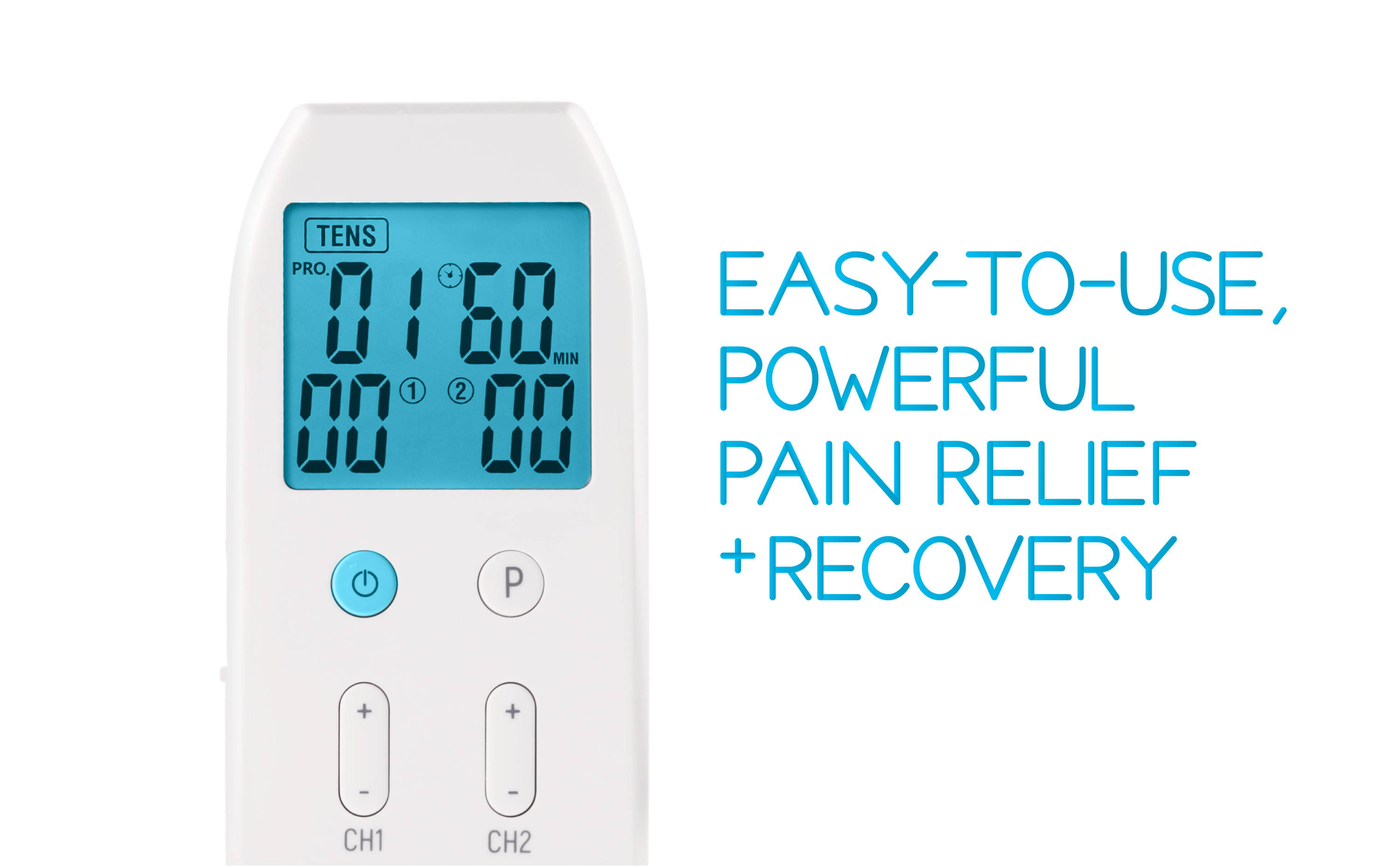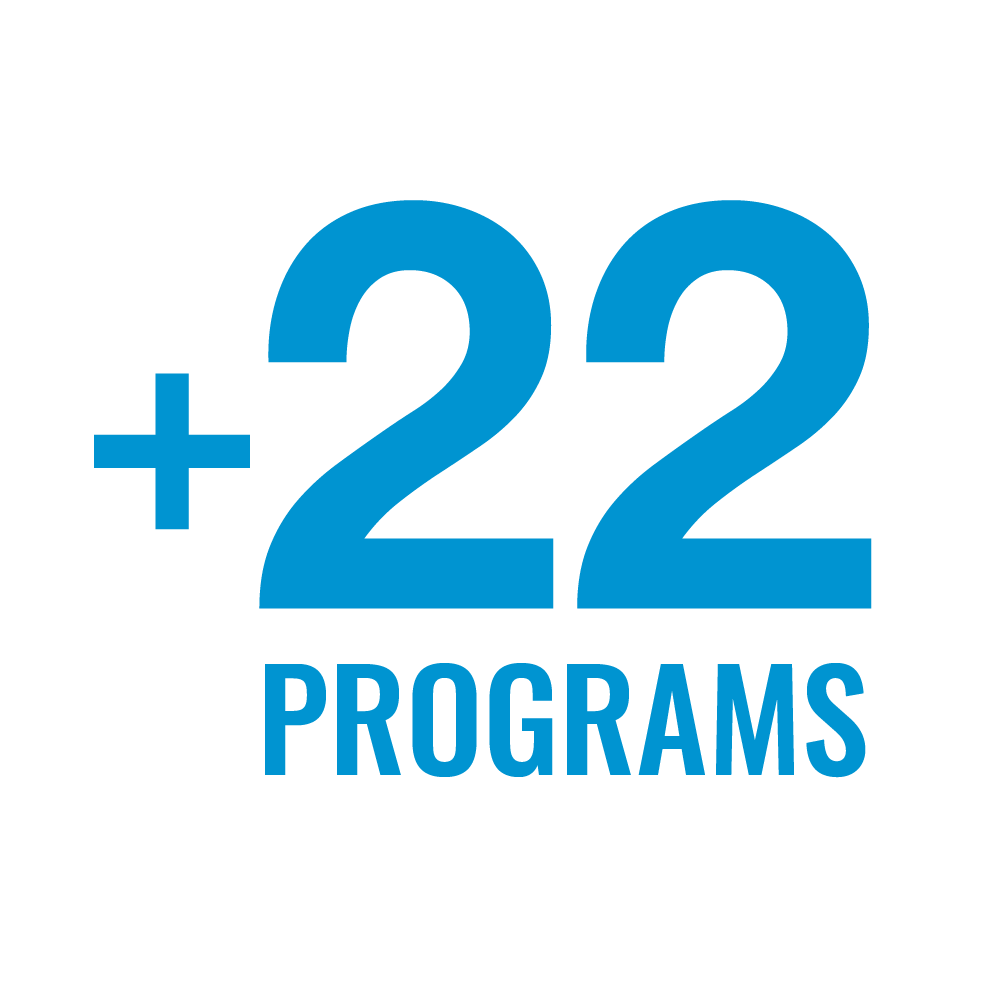 Includes 22 different preset programs to fit just about any need.

Intensity level ranges from 1 to 40 to treat everything from mild to the most severe pain.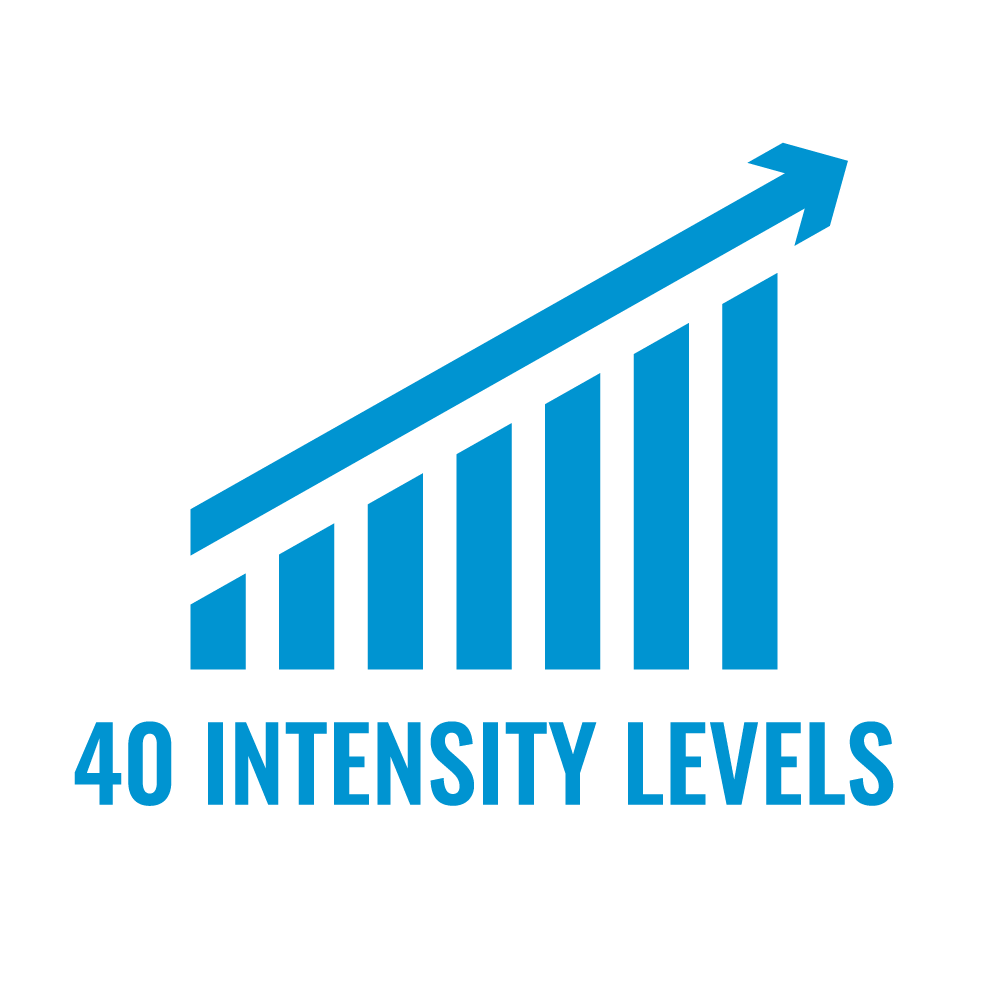 Long lasting USB rechargeable battery can last for weeks on a single charge.
User customizable programs allow you to create personalized pain relief or recovery programs.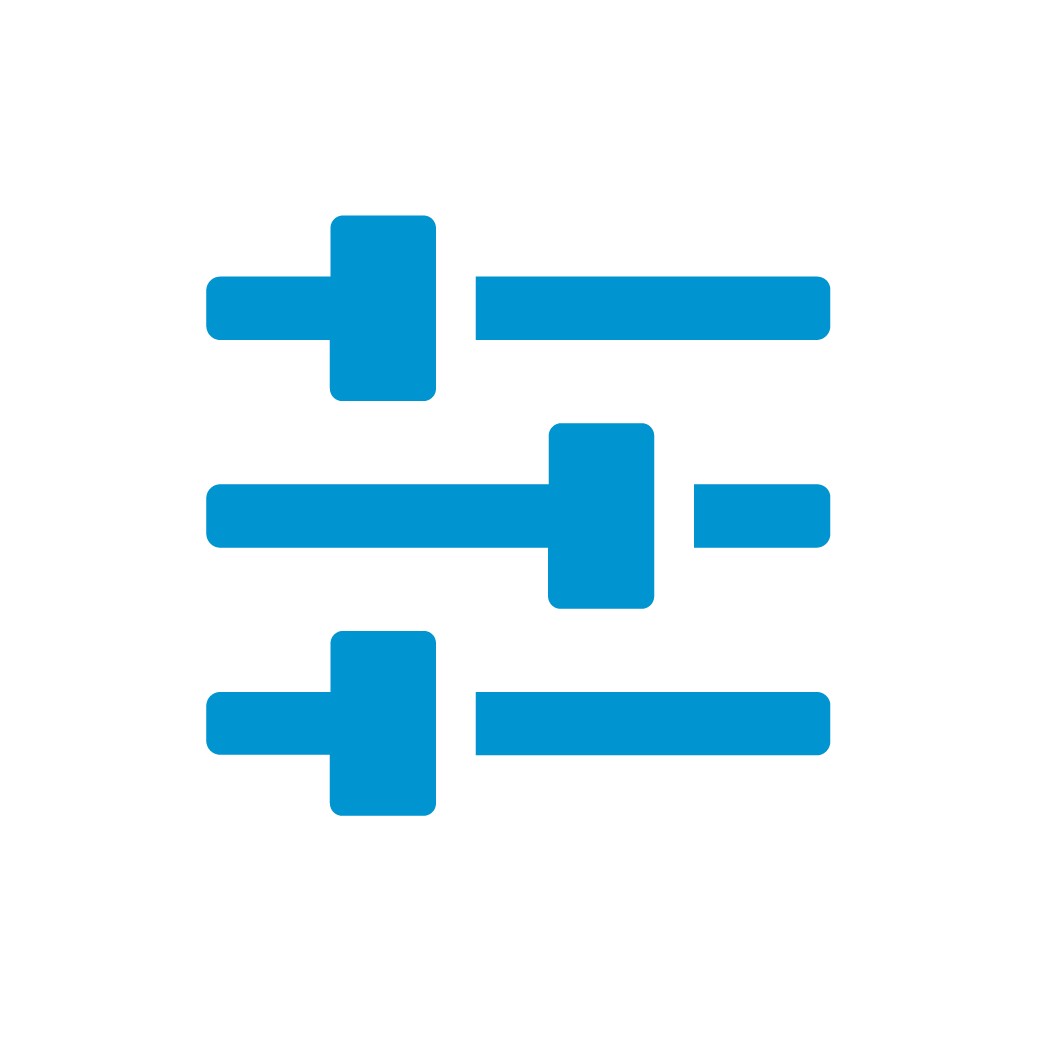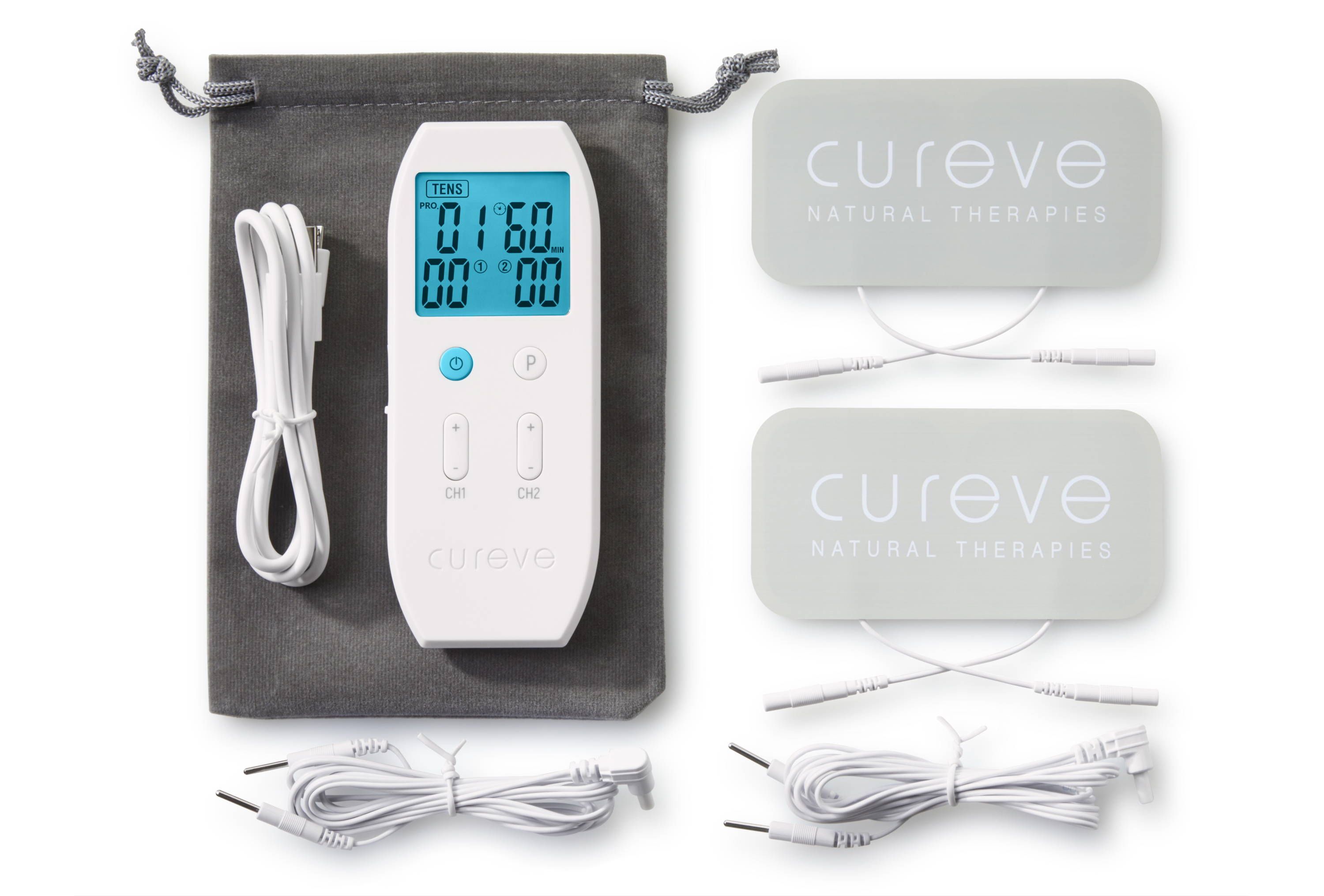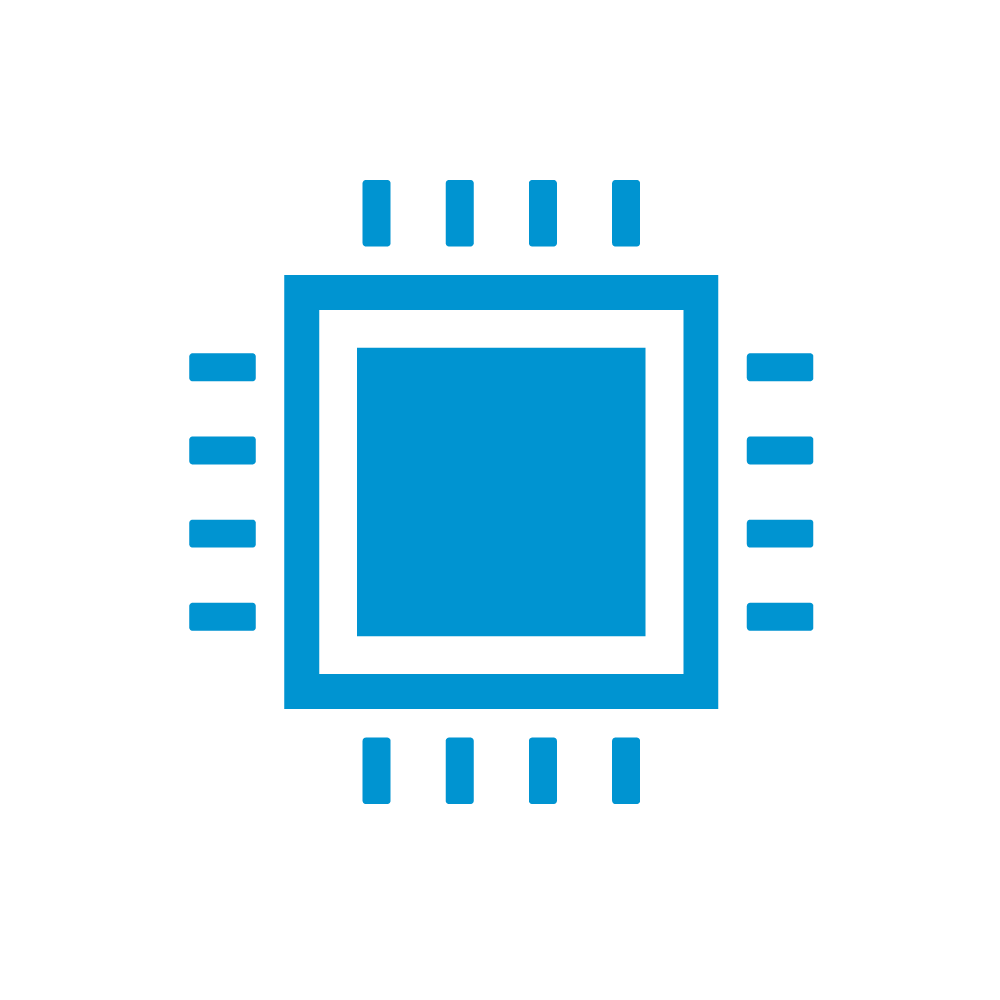 Remembers your last used settings when turning on and off.
Pad connection sensor ensures stimulation is not generated unless pads are securely attached to the body.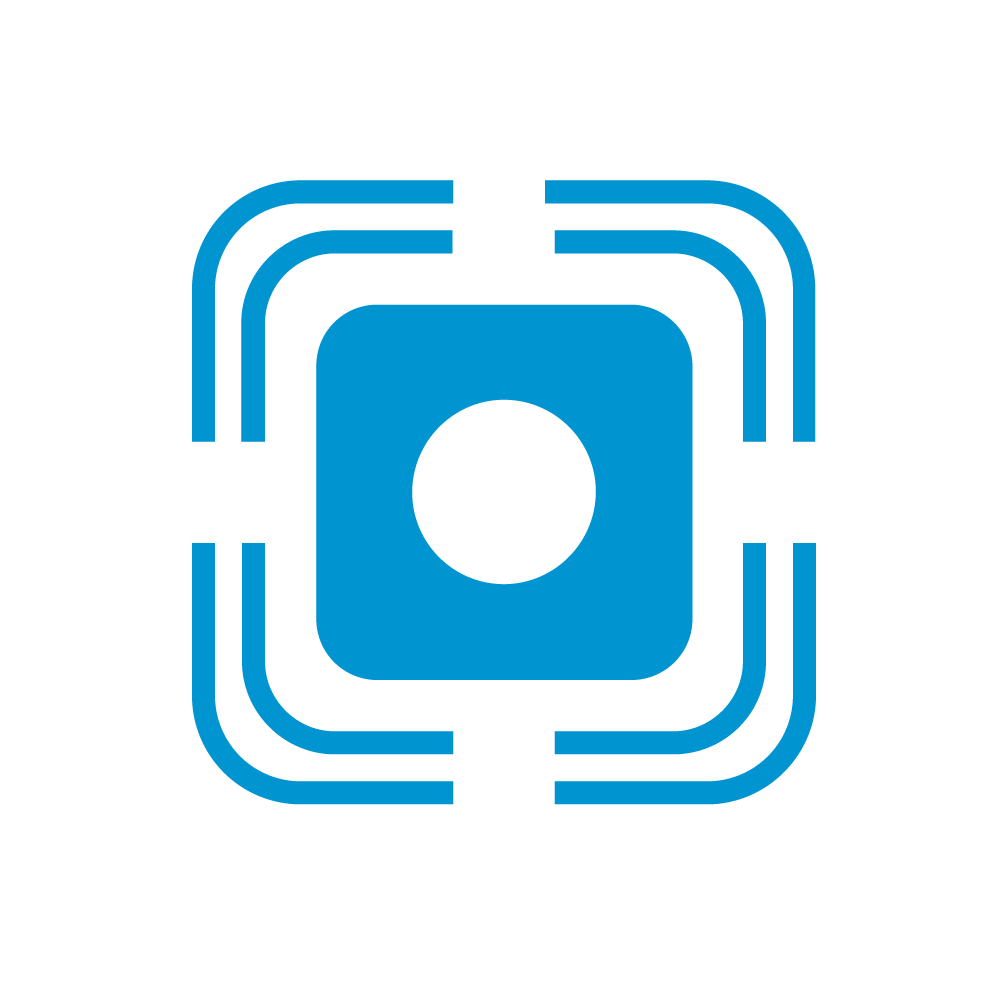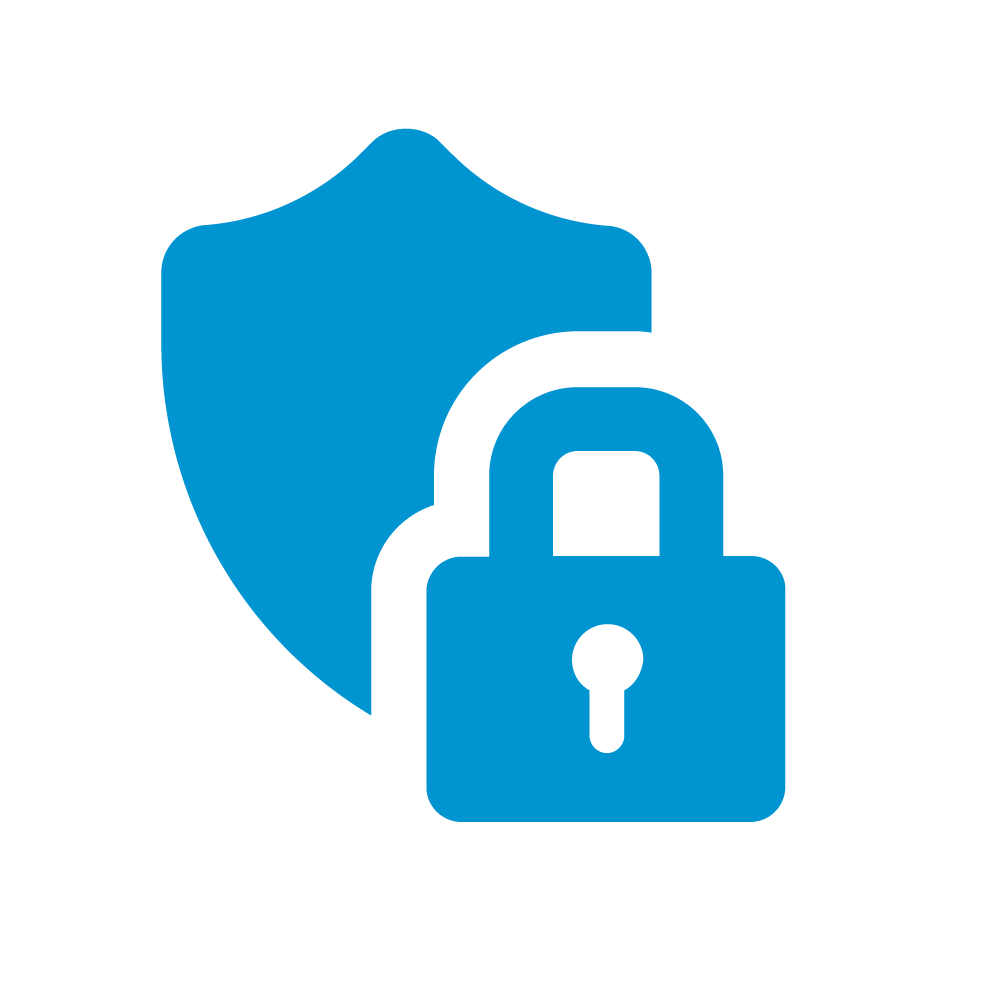 Intensity level lock ensures intensity level is not accidentally increased during use.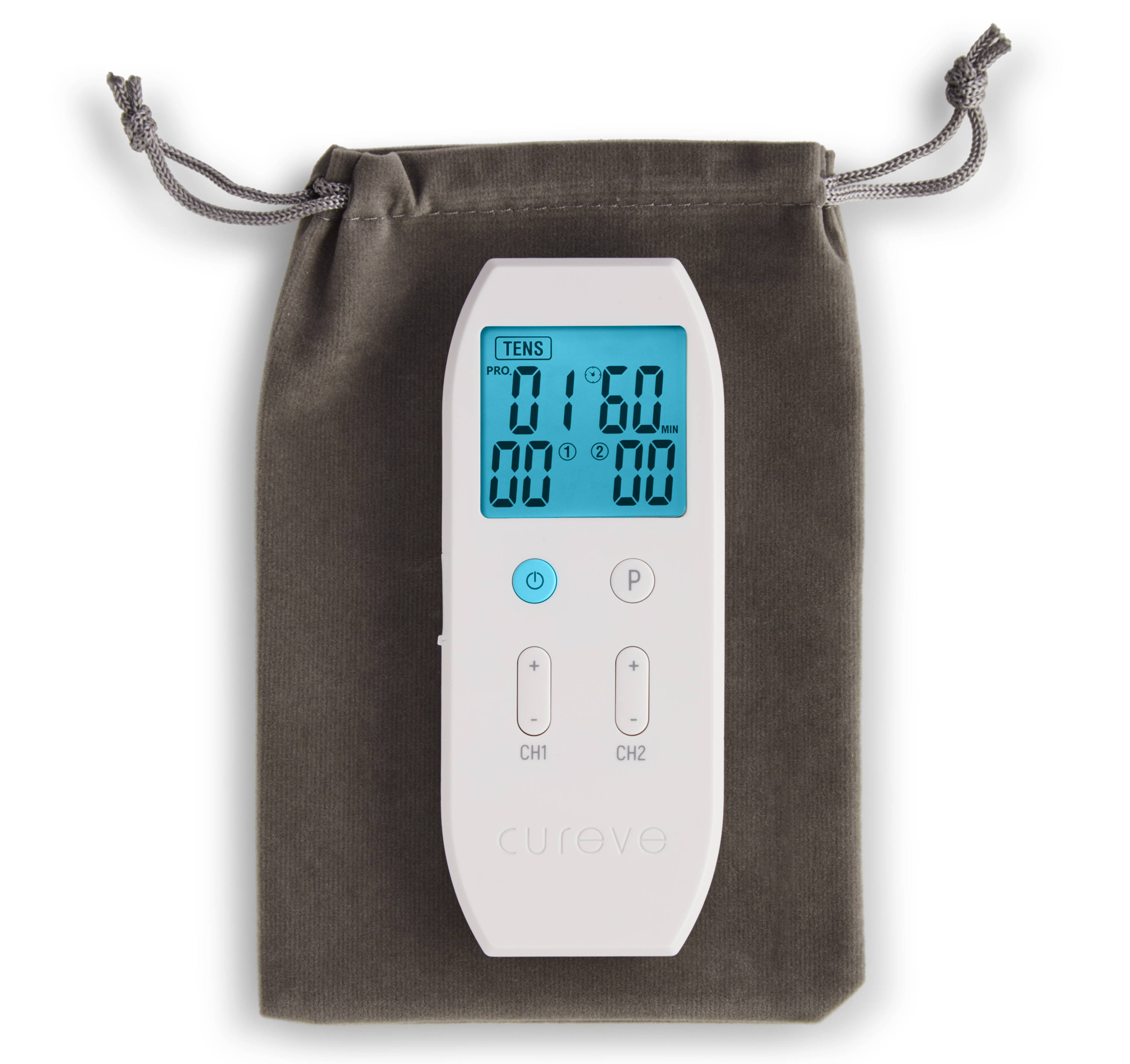 Try risk free for 30 days

Free shipping and returns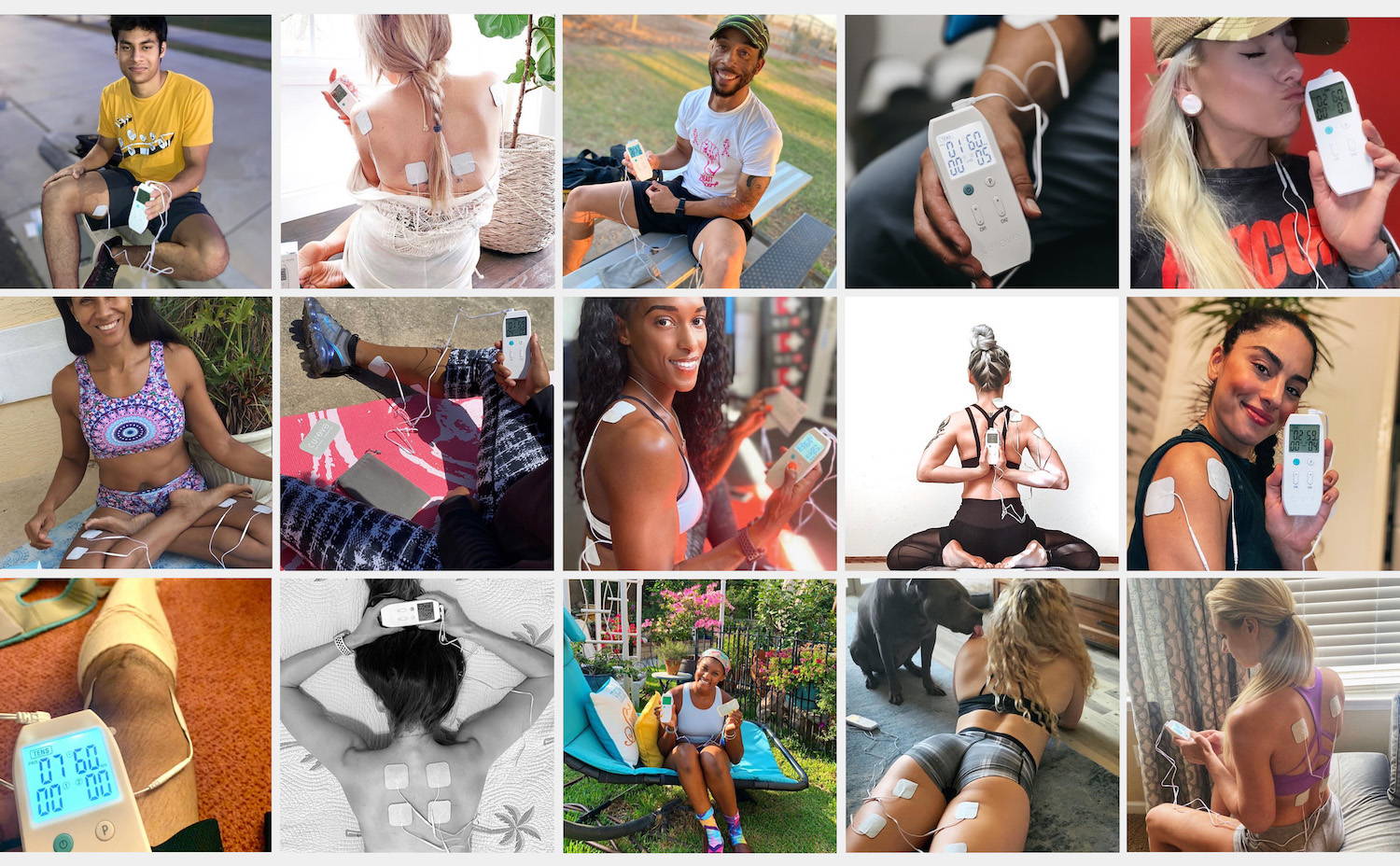 Join the thousands of Cureve customers that are already getting pain relief and recovery!
Love it!
Exactly what I needed. Could use some larger or x-large pads as an option for the ems but the pads that come with it are a great quality.
Love!
My favorite tens unit. Have had very bad sciatica for a long time, and it helps cover it and actually helps treat it as well. Love the different settings.
My favorite part is that it does not make obnoxious beeping like the other TENS units I've tried, so you can use it in public as well. Quiet, sleek, and useful.
Also, love cureve as a brand. I've gotten their heat / cold gel pack and it's lasted me over a year already (with very frequent use). Other gel packs have popped on me in way less time. Their service is great if you ever have any problems, the chat feature is amazing. Thank you thank you!
Great
I have shoulder tendonitis and this has really helped me get some relief. Easy to use, great battery life and a good variety of settings. I only use the tens mode. However, the pads fall off sometimes, don't seem to stick super well and some settings feel like an electrical shock. But if you play around with it and find what works for you, it is very helpful. Would definitely purchase again!
Best Tens Unit Out There!
I finally found the PERFECT Tens Unit! I've been looking forever for one that met all my needs! When I stumbled upon this one, I knew immediately it was the one. I liked the simple sleek design. It's not complicated to use and the replacement pads are not expensive. It had very good reviews, and I can see why after using it. This unit works extremely well, and the pads stay on with no problems at all. So many of the reviewers for other units complained about the pads not sticking, that is not the case with Cureve's Unit. I also like the USB charging, as oppose to filling the landfill with disposable batteries. This is a very simple, straight forward unit to use. Others I looked at had too many bells and whistles and were very complicated to use. Cureve TENS + EMS Pain Relief and Recovery System, met all of my criteria. I couldn't be happier!
My Physical Therapists LOVED It!
I have bad knees, and when I re-aggravated a meniscus tear last spring, my physical therapists (PTs) recommended that I get a TENS unit for home use. As they didn't recommend a specific unit, I did some Internet searching and turned up the Cureve unit. I ordered it figuring if my PTs weren't happy with it, I'd return it and push for a better recommendation.

Needless to say, they LOVED the unit! They were really impressed with the different programs that came with it. They especially liked that it had a rechargeable battery, making it super portable, so you didn't have to worry about plugging it into a wall somewhere to use it.
Thanks to my PTs' good work last summer, I haven't needed to use it since. I'm sure though if I need it again, it'll be there to help with the needed pain relief. Plus, if I run into problems remembering how to use it, I feel confident the excellent service I received when I first ordered the unit will be there to help as well.